Japanese Washi tape is perfect for the DIY Bride. These masking tapes are made of washi paper so they are semi transparent, have a nice feel and easy to use. Washi tape can be reused since they are removable and repositionable. Lots of colors and styles. With an endless choice of colors and patterns, not to mention the low price tag, Washi tape is the perfect DIY tool to add some flair to anything.
Here are some ideas for easily incorporating W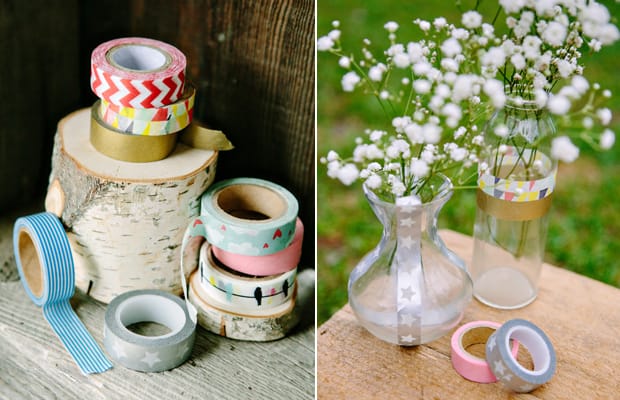 ashi tape into your wedding decor that anyone with a pair of scissors can pull off.
Create your own invitations and favor boxes for a personalized and affordable option. Print your invitation wording on cardstock and lay strips of washi tape. Do several strips for a striped look!

With a twist of your wrist you can add eye-catching stripes to solid colored paper straws. Simple start the tape slightly above the top of the straw and unroll as you twist the straw. Cut off the extra at the top and bottom to make a clean edge.

Take plain cardboard favor boxes and seal them closed by wrapping the washi tape around the box several times. Add a round label with your names and wedding date on the top, or write your names right on the tape with a gold or silver pen

.
Be sure to share with us your creative projects.