The Central MO Wedding Expo
The BIGGEST & BEST Bridal Event of 2023 in Central Missouri!
January 29, 2023
11am to 3pm
CLICK HERE to Purchase Tickets NOW
Tickets are $12.00 online - $15.00 at the door.

ENGAGED!   CONGRATULATIONS!
Help! Where do I begin?
When most couples get engaged, the world of weddings is all new to them!  How do you get inspired?  What does everything cost?  What are the things that are going to make your wedding unique?  This Wedding Expo will be perfect to help you put it all together.
If you are like most engaged couples, you may be feeling a bit overwhelmed by all the planning and decision-making that comes along with turning your wedding day dreams into reality.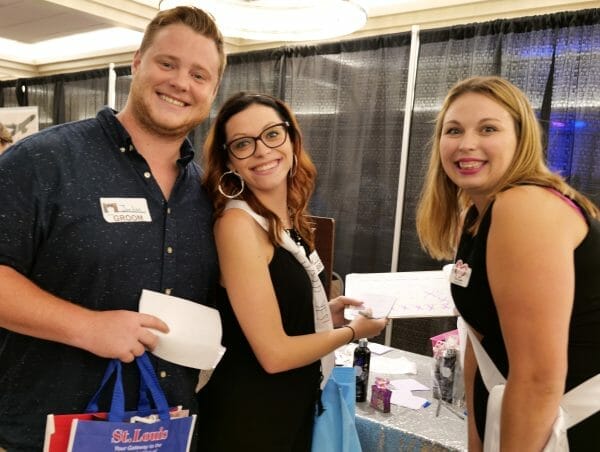 Start at our Wedding Expo!
Nothing takes the place of meeting high quality, reputable wedding professionals face to face at our wedding expo.  At the Central MO Wedding Expo we have everything for your PERFECT wedding under one roof.
If you are a future bride this is your one stop shop for everything bridal.
The Area's Most Awesome Wedding Event!
You said "Yes!"  Now let the planning begin!  We've got all the local experts you need to create the wedding of your dreams.  Exclusive SHOW ONLY Vendor Deals & Discount.  Entry into the $10,000 Wedding Giveaway! $200 Gift Certificate for EVERY BRIDE. This is the FIRST PLACE brides come to plan their wedding!
Entry to the $10,000 Wedding Giveaway
Spectacular Fashion Runway Show 
FREE $200 Gift Certificate for EVERY BRIDE
TOP Wedding Pros
FREE Wedding Planning Seminars
LOCATION:
Stephen's College - Kimball Ballroom
6 North College Avenue, Columbia, MO 65215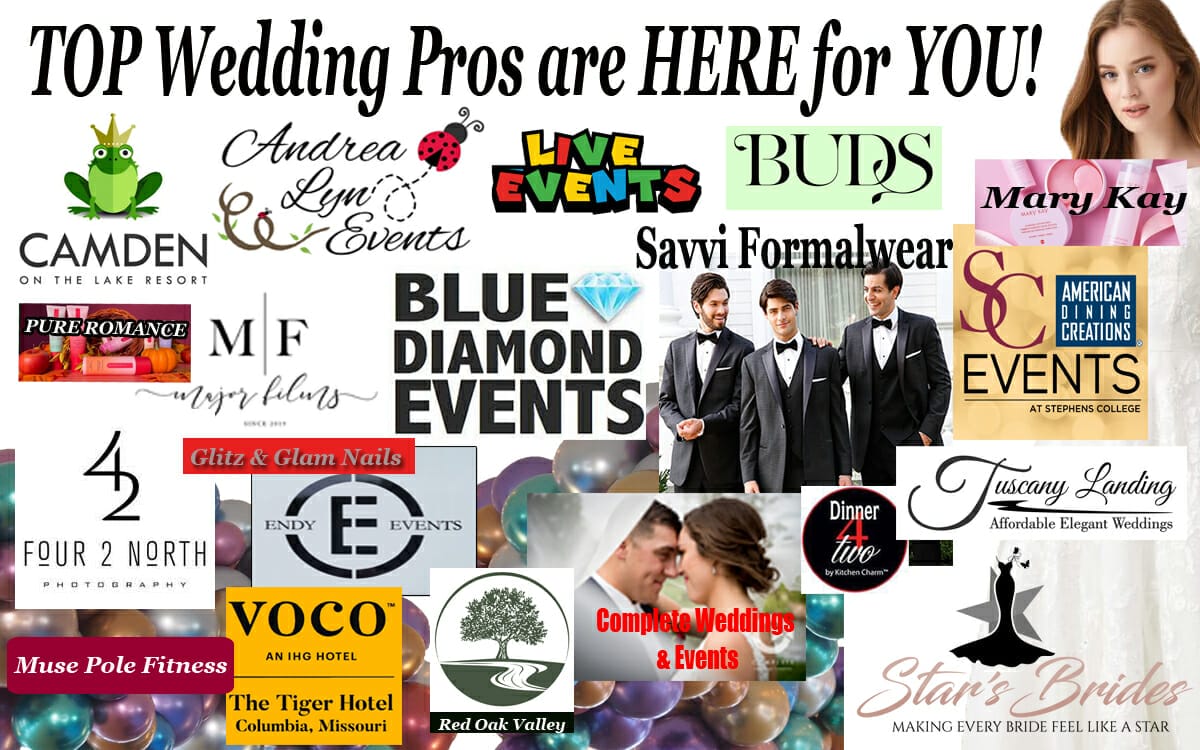 Achieve Balance Chiropractic
Andrea Lyn Events
Berkshire Hathaway - Kennedy Anderson
Blue Diamond Events
Bridal Boss
Buds Flowers
Camden on the Lake Resort
Chicken Salad Chick
CKC Inc./Knights of Columbus
Complete Wedding & Events
Dalas Bridal Boutique
Four 2 North Photography
Glitz & Glam Nails with Tina
Hermann Hill
House of Colour
Live Events Missouri
Love Lights Letters
Luxe Refinery Como
Major Films LLC
Mary Kay  - Melanie Schwartz
Men's Warehouse
Muse Pole Fitness
N/W Mutual - Mark Frauenhoeffer
Nothing Bundt Cakes
The Party Inc.
Party Perfectly
Plaza Dental Orthodontics
Pure Romance
Red Oak Valley
Restoration Chiropractic
Savvi Formalwear
Stars Brides
Stephens College
Voco The Tiger Hotel