We are EVERYTHING WEDDINGS and we produce The St. Louis Bridal Shows, the St. Louis Wedding Expos, The Southern Illinois Bridal Shows, and the Central MO Wedding Expos that brides love!  BrideStLouis.com is the largest, most comprehensive and complete wedding resource for the bridal community in the Midwest. We specialize in helping all brides and grooms plan their most amazing wedding ever!
We started in 2012 with a very simple web site which provided detailed information on all wedding professionals, making BrideStlouis.com a quick and easy one-stop solution to find any vendor needed.  It soon expanded by request to a bridal show that was different – more fun, more educational, and one that was more personal – some called it a boutique show.  We wanted vendors and brides to have quality time to connect and talk.  Our shows were more personal and eliminated what was for some couples, an overwhelming experience when going to other similar type events.
Our mission from the very start was to provide a show which offer couples a more personal experience, and one that offered education to help couples make the right decisions when planning a wedding.  A corresponding second mission was to provide quality Wedding Professionals a more affordable means of connecting with brides and grooms.
It's now 11 years later – and 11,000 of you LOVE Bride St. Louis.  We now offer 7 to 8 Wedding Expos during the year, have expanded to Southern Illinois and Columbia, Missouri.  Our HUGE 2 DAY Wedding Expo in January offers 16 FREE SEMINARS.   Every detail of wedding planning is covered, so that at the end of the two days, Brides & Grooms have an amazing experience, have fun, win prizes and have the confidence of going forth to plan their wedding.  Once a year, we host the RUN for the DRESS – where brides can purchase a gown for a fraction of their retail cost.  We have HUNDREDS of Blog Posts on EVERYTHING WEDDING.
Our new web site, continues the focus on education but we have limited our VENDOR listings to only those vendors who are vetted and participate in our events and are Preferred Wedding Partners.   And what that means for you, is that you can be assured of quality, professional, reliable service….as every wedding vendor is of a caliber that provides quality and dependability.  That's STRESS-FREE Wedding Planning.
After all – we're EVERYTHING WEDDING!
The joy of getting engaged to the nitty-gritty of putting the actual celebration together is easy when you follow BrideStLouis.com.  Thank you for signing up and allowing us the privilege of helping plan your wedding.
Connect with us at [email protected]
Facebook.com/BrideStLouis
Facebook.com/CentralMOWeddingExpo
Facebook.com/SouthernIllinoisBride
Instagram: BrideStLouisstl
Twitter: Bridestl
https://bridestlouis.com/events-shows/How would you like to win $10,000 in wedding services and products?
BRIDES & GROOMS - Did you know that every time you come to one of our BRIDAL SHOWS or WEDDING EXPOS between 1/1/23 and 4/30/23 you receive an ENTRY into our $10,000 Wedding Giveaway!  Purchase a service/product at the show/expo (or within 30 days of the Wedding Show/Expo) and get 10 EXTRA ENTRIES to the $10,000 Wedding Giveaway!
That's $10,000 and almost a completely paid wedding!
Certified Member of the Bridal Show Producers International
You must be nominated and approved to become a member of the Bridal Show Producers International.  Requirements include 3 Years of Professionally Produced Bridal Shows and verification by show hosts as to your credibility.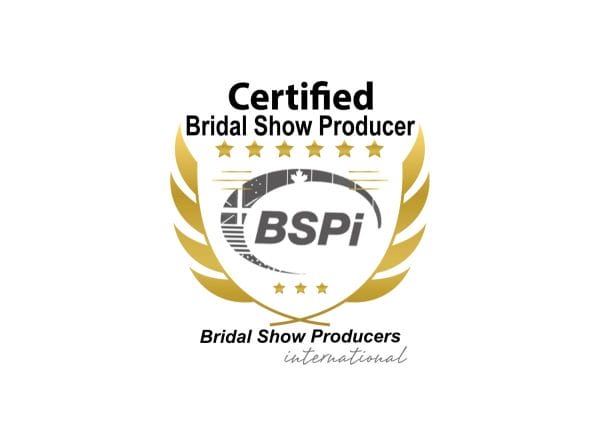 ---