Deciding on songs for your wedding day can be tough and stressful .  BrideSTLouis.com want to remove that stress by giving you some general guidelines.
Cocktail Hour
This is where you fun will begin.  The best thing to do is have your DJ start with some songs that are more your style. This will set the mood for the party to come.  You can choose the music if you like or let your DJ choose.   Most DJ's know how to progress a reception with music, to get to the real fun of the night.   Dancing!!!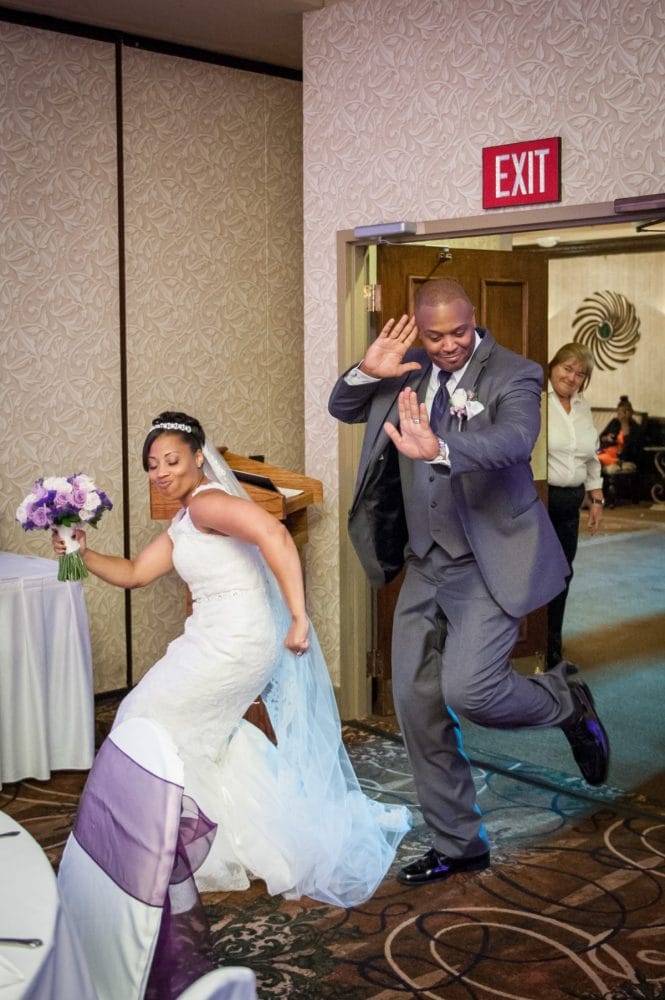 Grand Entrance Song
Your reception is a party and the grand entrance is the first chance you get to express the vibe you want your wedding reception to be. The grand entrance can either be high energy or low key. For ideas on the wedding reception song list for the bridal party grand entrance songs, ask yourself:  Do I want this to be humorous?  Do I want to express any inside jokes?  What special song will signify my transition into a marriage?   What type of energy do I want my grand entrance to entail? Do I want the grand entrance to be romantic, high energy, or low key? You can pick any type of song for the grand entrance!
Dinner Music
If you have several generations attending your reception, try to have a variety of musical selections that will appeal to everyone. Your grandparents will appreciate hearing Bing Crosby or Nat King Cole in between selections that are more modern.  Playing 3 songs from each genre is a balanced amount of "genre" songs to create an interesting mix for the large generation of guests, family and friends that will attend the reception. Start your dinner music on the mellow side at the beginning, and then build toward more up-tempo songs as the meal progresses if you like.  This will get the guests in the mood for the dancing and festivities to come and keep them from getting too sluggish from all that wonderful food and drink!

First Dance
The first bridal dance song you choose is very important, because it is your first dance in public as husband and wife.
Parent Dance Songs
This can be done either before or after the first dance. The parent dance songs once again are personal and should reflect your appreciation.
Bridal Party Dance Songs
The bridal party dance songs are considered a thank you song to friends in the bridal party. Also family such as parents and grandparents can be formally introduced onto the dance floor as well. Once the bridal party dance song is getting to the end, I always recommend a multiplication dance, where everyone that is dancing, breaks apart finds someone new that is sitting down, and brings them onto the dance floor so that they can share a moment with the guests of honor.
Cake Cutting Song
Your DJ should have a wedding song list for the  cake cutting songs. This is formal tradition at wedding receptions and signifies good luck to the bride and groom for every guest that has a piece of cake.