The Visionary Bride

The Visionary Bride has a clear and distinct vision of exactly what she wants her wedding to be.  There is no hesitation or uncertainty about the look, the feel, and type of wedding she wants.   She doesn't want to be overwhelmed with facts and figures.   If you are a "visionary" you may need expert assistance to help pull together the entire wedding unless you are willing to spend an enormous amount of research time and telephone time to find the right vendors to complete your vision.  A good professional wedding planner can make your vision stunning.    You're been dreaming about your wedding since you were a little girl.  Such a romantic!  The Visionary Bride knows exactly what she wants.
The Functional Bride
As a Functional Bride you are certainly capable of planning your wedding completely.  You are the bride that will create a budget.  You respect quality and look for value.  You will consider options that fit within the parameters that you have set.   You most likely honor tradition and prefer simple elegance to over the top extravagance.   You most likely would enjoy the benefits of hiring a Day of Coordinator to keep things running smoothly.   You were successful in school and life in general and appreciate what typically takes a lot of hard work.   You will analyze everything in terms of the big picture.
The Savvy Bride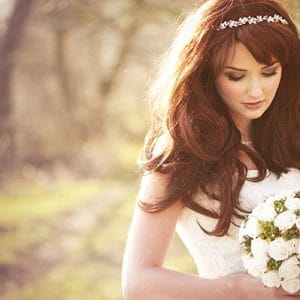 The Savvy Bride wants something extraordinary and is usually immune to traditional choices.  If you are a Savvy Bride you prefer something different, upscale – something with flexibility and choices.  You are the bride who always has certain flair, wants to make a grand entrance, and keeps everyone overwhelmed about what to expect.  It is all about you.  Quality is important.  You want to make a statement and are not afraid to express your personality in a trendsetter fashion.   Your wedding revolves around anything that will ensure everyone leaves feeling like your wedding was the ultimate of all weddings.
The Bewildered Bride

The Bewildered Bride is totally lost!  She feels overwhelmed in planning a wedding and most likely doesn't have a budget or plan.  Decisions are difficult.  As a Bewildered Bride you will tend to change your mind often.    Every bride wants her wedding to be a wonderful experience, but without a clear direction, the Bewildered Bride's day could end up looking more confused than customized.   If you are a Bewildered Bride you will ask for approval and request input from others – and you will depend on your close personal friends to help you.