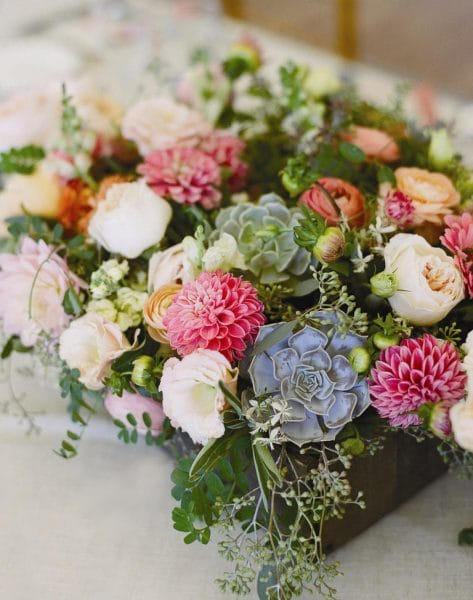 Wedding flowers are one of the most important decor items on your list.  While there are plenty of ways to crunch numbers on your wedding budget, your floral budget is not one of them. In this blog I hope to explain why professional wedding florists charge what they do.
Quality
If you are looking for quality flowers, not just a random grocery store bouquet or bruised flowers of a low grade quality, you will need to pay more. Professional, high end wedding florists source their flowers from the best growers worldwide who in turn need to be compensated for growing, processing, packaging and shipping the flowers in perfect condition direct from their farms to wholesalers. Flowers arrive from Holland, South Africa, South America, California, Florida and Italy just to name a few. It is also worthwhile to note that individual flower costs vary. If flowers are rarer, harder to grow or have limited growing seasons they are often more expensive.
Experience
Most professional florists specializing in weddings will have invested in formal studies and/or paid workshops to hone their skill and technique. It takes years to master the skill of floral design. Wedding florists provide a unique floral creation that is made individually by hand for you.
Time
A huge amount of time is required. First, there is the initial consultation, then numerous emails to revise the floral proposal/quote, then time for sending the contract.   Then you need to add the time involved in ordering the proper quantity of flowers.   Several days before the wedding actually happens your florist receives your flowers and has to process each flower by hand, making sure leaves and thorns are trimmed off. Each flower needs to be properly cut and placed in a bucket of water with the correct amount of floral preservative so that they hydrate properly to look their best on your wedding day. After the flowers are hydrated there are hours of work that go into separating the flowers for each arrangement and creating each bouquet, boutonniere, corsage, flower crown, centerpiece…you get the picture; all of which is done by hand.
There is the time that goes into boxing and preparing the flowers for pick up or delivery, which also needs to be accounted for. There are delivery and set up fees to help cover the time and staffing needs of your professional florist. They need to deliver the flowers to your event and successfully unload and set the flowers in their proper place before the ceremony and reception begin. You need someone who is reliable and knows how to unpack a centerpiece correctly and who will show up on time to your event; someone who makes sure everything looks amazing before you and your guests arrive.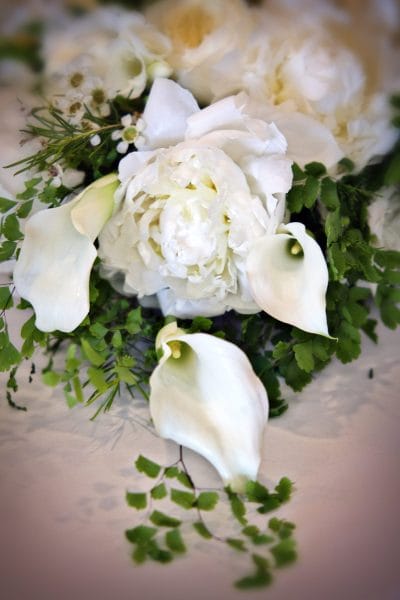 Quality, experience and time are all things to remember when booking your wedding florist.   It is also important to keep in mind what you are comparing when you receive quotes from various floral designers. Are they offering the exact same design?  Most likely not.   Read carefully for sizing of centerpieces listed in the proposals and the list of flowers each florist intends to include in your bridal bouquet for example. If one florist is quoting on expensive orchids for the bouquet while another is quoting on baby's breath there will be a large discrepancy between the two.
It is important as well to choose a wedding florist who understands your floral vision and has a floral style that fits with it. Of course your wedding florist can provide ideas for staying within your budget but other times they may not be able to accommodate a lower budget with the floral requirements you are asking of them.