7 Different Ways to Add a Unique Touch to Your Wedding using locally sourced flowers and floral elements.
Flowers are a key component to any wedding décor.  The Color, Texture, and Smell – all combine to add to the intimacy of the day.   Yes, you and your bridesmaids will carry bouquets, but there are so many additional ways to add the romantic feel of flowers and nature to your event.  To keep the costs in line, look around you.  What is naturally growing in the park.  What is native to our area?  Moss and vines, river rock, ferns, berries and foliage in winter combined with other flowers and décor elements, can be super elegant and beautiful.  Here are some ideas that you might wish to incorporate in your décor.
Create a signature drink and add a small floral bloom.
Incorporate Garlands with draping and simple white bows to define an area.
Centerpieces can be more than just flower arrangements.  Add a touch of wood and/or light with lanterns to add a bit of glamour.
Make a Floral Backdrop for an outdoor wedding.
Use a floral garland to decorate your cake.
Decorate Your Head Table with a beautiful garland of flowers and candles.
Decorate a trellis to create a beautiful ceremony site. (This is great for outdoor weddings!)
And, one more, decorate the back of the Mr. & Mrs. Chair with more than a bow.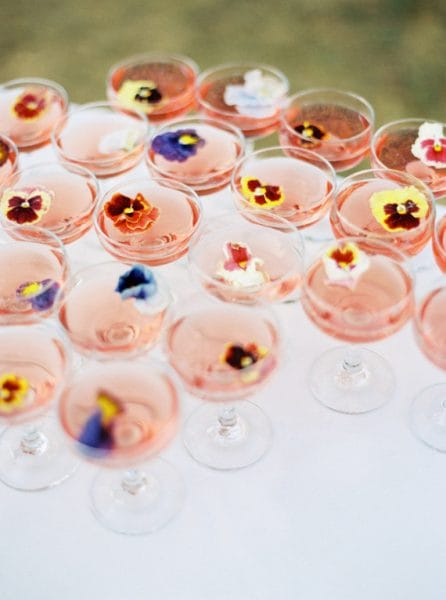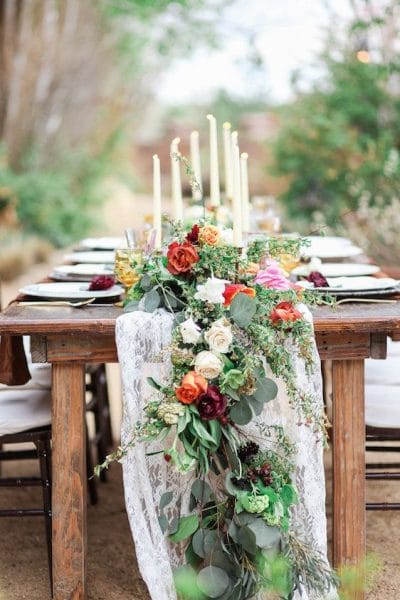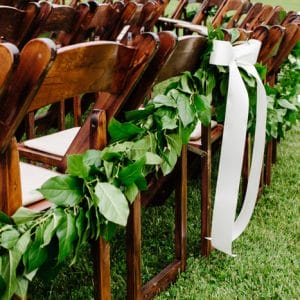 Good local flowers include Gerber Daisies, Roses, Peonies, Baby Breath, Statice, Asters, Mums and Sunflowers.  Be creative and let your imagination soar!