VENUE NAME:  St Louis Art Museum
Address:   1 Fine Arts Dr, St Louis, MO 63110
Website:  http://www.slam.org/dining/social.html
Phone:  314-655-5387
Representative:  Erica Stone
Facebook Site:  https://www.facebook.com/PanoramaAtTheSaintLouisArtMuseum/?fref=ts
Twitter Site: none
Description:
Showcasing stunning facilities, as well as classic galleries including Sculpture Hall, the Saint Louis Art Museum is an elegant setting for your special event. With many space and catering options to meet your specifications, we can accommodate everything from small, intimate parties to grand-scale receptions, and anything in between. Dining options for your event will be prepared by Executive Chef Ivy Magruder, known throughout St. Louis for his creative culinary style.
SPECIFICATIONS:
Venue Type: (Either Banquet, Restaurant, Golf Course, Winery, Hotel, Historic Home, Historic Bldg. or other)  Museum
Venue Style: (Classic, Traditional, Outdoor, Garden, Barn, other)  Classic Elegance
Total Minimum & Maximum Number of Guests: 20-275
Is your venue Handicap Accessible? Yes Details
Do you offer Audio Visual Capabilities?   No
Is there an on Site Event Coordinator?  Yes
What is your Cake Cutting Charge?  None on our wedding packages
Is a Dance Floor Included? Yes
Are Decorations Permitted?  Florals and Uplighting only . Please list anything that is not allowed: Balloons, Glitter, Banners.
What's Included with your facility: (tables, chairs, linens, etc.)  Tables, chairs, basic linens, glassware, table settings, and parking garage are included in our wedding packages
Parking Options: (Valet, Street Parking, Secured) Garage is included, Valet is additional_
If your venue is "all inclusive", what's included?  No
Do you have a Ceremony Only Area?  No
Do you have an outdoor area?  Yes.  The new South Terrace off of the Sculpture Garden is included in the rental fee or King Louie Plaza on Art Hill across the street for rent through the St Louis Parks Department
Are there good photographic locations close by?   Yes  –  It's Forest Park
Do you provide a Bridal Prep Area?  No
Do you provide an area for Groom & Groomsmen?  No
What is your pet policy?   No pets
What is your Rehearsal Policy?  None offered
ROOM OPTIONS & PRICES
What rooms are available & what is the price? (Multiple Rooms List on Separate Sheet)
Room Name  Sculpture Hall
Rental Price :  $3000 Maximum Number/Minimum Number of Guests, 100-275 Seated, up to 400 for cocktails
Ceiling Height   78'      Chandelier(s)  No
Describe Space:   A large open space, with high ceilings, marble floors, and a neutral décor so that any wedding colors fit beautifully. It is an elegant, unique venue, for the classic bride.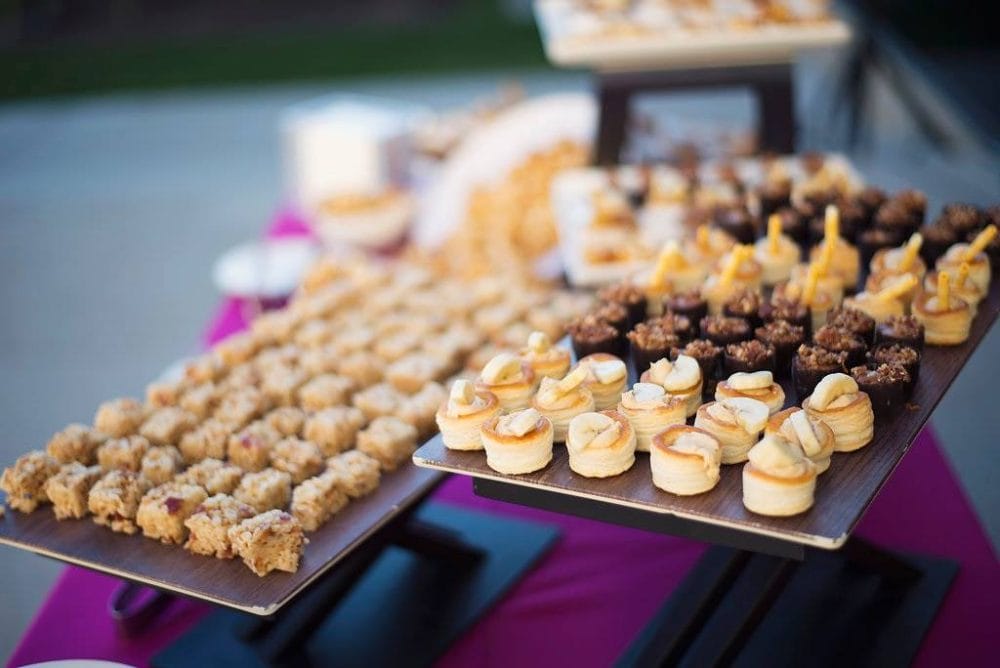 FOOD OPTIONS:
Is all food provided IN HOUSE?  Yes.   Executive chef is Ivy Magruder
What is Price Range of Food Service Per/Person?   $150-$200
Does that price include Basic Liquor Service?   Yes
What is the cost to upgrade to a premium bar service?   $5 per person
Is there a Food & Beverage Minimum ?   $10,000 in Sculpture Hall, $5,000 in Taylor Hall
Do you have a Liquor License?   Yes
When is Food Tasting?  Within 2 months of the event so that you may taste what is in season
Is there an Outside Catering Option?  No