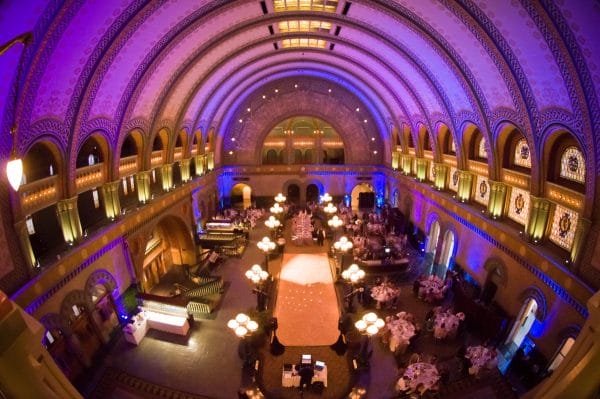 Okay brides.  You are so excited – the venue has the date available and you are eager to sign on the dotted line before someone else gets your date!  Have you read the fine print on the contract?
Here are a few things we noticed  on some contracts that you might want to check:
A Timing Fee
"Once the timing of the Event has been established….no portion of the Event timing shall be changed without approval….  The Patron, Patron's guests and Patron subcontractors and all equipment/personal property must depart the event space within 45 minutes of the established departure time or incur a fee of XXXX per hour."  Note:  this can be a pretty hefty fee.
Estimates & Guarantees
Most venues require you to finalize a guest count prior to your event.  However some venues charge you if that guest count is lower than the original guest count as compared to the guest count on the contract that you signed.   In addition, if the actual number of guests is less than your final count, you still pay for that "final" count number.  (Don't forget to include your Wedding Planner, Photographer, and DJ on that final count number.)
Children & Food Options
Ask your venue if they have a children's menu.  If you have 10 or more children at an event, this could represent a substantial savings.
EXTRAS
Not all venues provide free wireless handheld or lavalier microphones.  Some also charge for the LCD Projector.  The same goes for Projection Screens.  Ask about the up lighting and if it is included.   A big one that I watch for is if there is a cake cutting charge.  At $1.50 per person, if you have 200 guests, that's an additional $350.00!  And one more extra that is often added is a charge for having the ceremony at your venue location.
Taxes & Gratuities
Sales Tax will be added to your quoted fee, plus most venues add anywhere from 18% to 24% for gratuities.  That could add as much as 35% MORE to your final bill.   If you thought your final bill was $10,000 it could be as high as $13,500!  This could be a budget buster if you have not planned for it.
So, buyer beware and read the fine print.