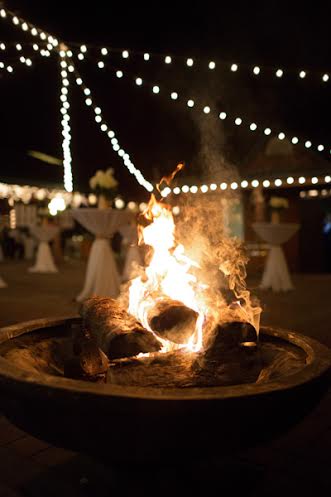 VENUE:   Little Piney
Website: littlepineylodge.com
Phone: 636.561.8615
Representative: John and Julie Moss
Email:  [email protected]
Description:  Rustic, elegant,  country estate with indoor and outdoor ceremony/reception options.  Barn is heated and air conditioned.  Accommodations for up to 12 guests for 2 nights included in our weekend package.  Couples may have rehearsal dinner on site for free.

SPECIFICATIONS:
Venue Type:  (Either Banquet, Restaurant, Golf Course CC, Winery, Hotel, Historic Home, Historic Bldg, or other) winery/farm
Venue Style: (Classic, Traditional, Outdoor w/Gazebo, Gardens, Barn, other) Outdoor with gazebo, lakefront, barn
Total Minimum & Maximum Number of Guests: minimum: 2/ maximum 200
Handicap Accessible: (Please detail) we have golf cart service when assistance is needed.
Audio Visual Capabilities: portable sound system available for ceremony.  ipod compatible speakers throughout the property
On Site Event Coordinator: ask for recommendations
Cake Cutting Charge:  use caterer for cake-cutting
Dance Floor Included:  yes
Decorations Permitted:  yes
What's Included:  all inclusive
Parking Options:  parking on site with parking attendants available with golf carts for those needing assistance
If all inclusive – what's included:  tables, chairs & benches; 2 nights accommodations for up to 12 people; use of facility from friday 11am til sunday 11am; rehearsal dinner on site; use of barn, pavillion & lake front gazebo for ceremony and reception.
Ceremony Only Area:  anywhere on property
Outside Area:  75 acres
Bridal Prep Area: 3 bedroom lodge with bridal sweet
Pet Policy:  case by case
Rehearsal Policy:  rehearsal and rehearsal dinner for free
ROOM OPTIONS & PRICES
What rooms are available & what is the price?  3 bedroom lodge (sleeps 6), 3 bedroom log cabin (sleeps 6).
Weekend Rental $4800.00 – (Friday 11AM – Sunday 11AM)
 Includes:
                Choice of Pavilion or Barn
                Tables & Chairs
                Use of Gazebo & Surrounding Grounds
                Use of Great Room in Lodge
                Use of property for rehearsal and rehearsal dinner on Friday night
                Parking lot attendant
                Two nights lodging (Friday & Saturday) for up to 12 people
                Use of bonfire pits on Friday and Saturday nights
Sunday Rental $2500.00 – (Sunday 2pm to Sunday 10pm)
Includes:
                Choice of Pavilion or Barn
                Tables & Chairs
                Use of Gazebo & Surrounding Grounds
                Use of Great Room in Lodge
                Parking lot attendant
                Use of bonfire pits 
Room Name (Please list all rooms separately)
Rental Price : included in weekend wedding
Maximum Number/Minimum Number of Guests  max 12
Ceiling Height
Chandelier(s)
Room Dimensions
Describe Space
FOOD OPTIONS:
In House:
Price Range of Food Service Per/Person:
Does that price include Basic Liquor Service?
What is the cost to upgrade to a premium bar service?
Is there a Food & Beverage Minimum
Do you have a Liquor License:
When is Food Tasting Scheduled:
Outside Catering:
Are there preferred catering companies?  Couples can choose their own caterer
Who?  We recommend *Trailside Restaurant in Rhineland, Hermann Catering, The Cottage Restaurant
OTHER OPTIONS & Additional Charges: linen rental available, additional night accommodations available for $250 per house per night