The average wedding and reception in 2020 cost right around $15,000. This is lower than the average for the past 5 years at $18,000 (pre-COVID) according to the Wedding Report.  The average household income in Missouri is $55,500.  That would mean that the average couple would be spending over 27% of their income on their wedding. The dreams of a beautiful, unforgettable wedding are sometimes not within the financial means for the couple.  So, how can you get everything you dreamed of without causing a financial strain?
The first step is to take a serious look at all of the expenses involved with a wedding.  Then find a realistic, frugal way to cut back on the expense without altering your dream for the perfect wedding.
Below you will find frugal (not cheap) ways to keep your wedding on a budget and not cause a financial strain on yourself.
Start Planning Early – The more time you have to plan your wedding, the better equipped you will be to know prices up front, and be able to compare without feeling pressured to purchase.
Trim down that guest list – Do you really need over 300 people at your wedding?  Make your wedding a small intimate affair.  Try to keep your guest list under 75 people.  This will save you money everywhere.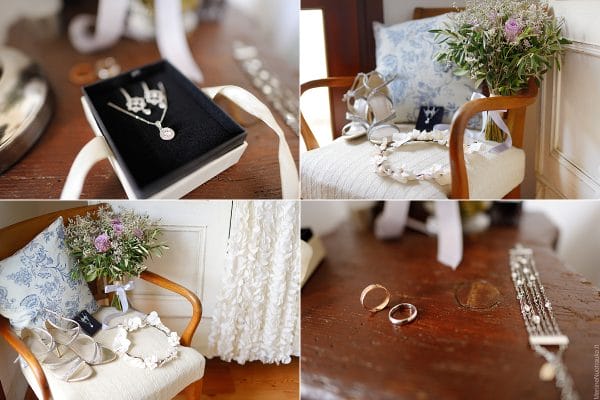 Wedding Gown – The average wedding gown will cost around $1600.  Plus that cost does NOT include alterations that will need to be done to the gown.  So, do your research…first decide what type of gown you want.  Then go to the boutiques, try on different shapes and styles. Make sure to shop around, one store might have the same dress for a fraction of the cost.  Also, ask about buying off the rack discounts.  Some retailers will sell a dress off the rack for a lower price because they do not have to order the gown in for you.  Also, you could look altering a gown that a family member or friend has.  That could be your something borrowed!
Another great option is to come to our July 24, 2022 RUN For the Dress.  This is a one day only event where you can select off the rack from HUNDREDS of dresses – all NEW Designer dresses.  It is the BIGGEST and BEST NEW Designer Bridal Gown Sale in the Midwest.  You don't actually "RUN" but you do want to get there early!  Our Run for the Dress event is like a Mini Pop Up Bridal Shop with many different, local bridal shops all together, hundreds of dresses, dressing rooms and mirrors.  Not only dresses but lots of accessories too – jewelry, belts, flower girl dresses, and other special touches.
Wedding Help instead of Wedding Gift –Make a list of things that you want a PROFESSIONAL to have control of, like photography.  Photography is so very important because it is the ONE THING that you will have after the wedding…forever!   Please don't be one of those brides who after their wedding, tell me they are sorry they didn't hire a professional photographer.    Help can be in the form of decorating your venue, helping make DIY floral arrangements and table centerpieces.
Cake and/Or  Dessert – The average cost for a simple 3 – Tier Wedding cake starts at $300.  That cake will only feed about 65 people.  If you definitely want to have the traditional wedding cake, look at purchasing it from your local grocery store instead of a Cake Designer.  This can save you a lot of money.  Or how can you have an amazing dessert table, without blowing your budget?  The answer is simple:  Ask for dessert donation.  Your relatives and friends would be happy to help create a dessert table with their homemade desserts.
Another option is to buy a FAKE Cake for display, then serve the sheet cake in the back kitchen.  Just check out "Fake Cakes" on Etsy.
Venue – According to WeddingWire, the average cost for a venue in Missouri is $6000. With that in mind, try thinking of something different for your wedding day.  A public park is the perfect place to look into for your wedding.  Contact your local Park and Recreation offices to see what they have to offer.  Send us an email ([email protected]) and we will send you our compiled list of low-cost venues. 
Minimal Flowers – On average $1,500 is spent on Wedding Flowers.  That is a lot of money!  So try keeping your flowers simple!  Small bouquets, use greenery, use plants for simple arrangements and if you want beautiful, colorful flowers – think about using wildflowers.  Also, to keep the cost down, make sure you know what flowers are in season and only use those flowers – it can cost a lot to buy flowers that are not in season during your wedding.
BYOB – A wedding bartender typically cost $30 per hour, and that does NOT include the cost of the alcohol.  Make sure to check with your venue, but purchasing the alcohol yourself and having a friend or family member tend the bar can save you over $1000.  Again, check with your venue to see if this is a viable option.
So, when you are planning the most important and exciting day – keep these simple tips in mind and you will be able to have a dream wedding at a frugal price.