As couples begin planning for their wedding most are in completely new territory. Hiring a venue, photographer, bakery, caterer, florist, and all the other services that make for a wedding isn't something they do regularly. As a result, most couples have no idea what questions to ask potential vendors. Then, armed with limited and often conflicting answers to what may not have been the right questions in the first place, they then try to compare between several and make the best choice. It's very stressful.
Let's make sure you're armed with the right knowledge so you can make an informed choice that's right for you.
Know your budget. Create your budget and know where your money is coming from BEFORE you even start talking to vendors. Agree on an amount for each type of service you need. Base that decision on what's important to you.
Know your priorities. Maybe you care more about the music and dancing than running around town for photos in a lot of locations. In that case, spend more on a top-notch DJ or a live band and cut out the party bus. Be very honest about what's important to you and what will make your day special and weigh the budget in favor of those things.
Set a definite location and date up front. If you come into a cake shop for a tasting to "just peruse" and you don't have a place and a time set yet, you're wasting both your time and the vendor's time. That cake shop might already have ten weddings booked and can take no more. Photographers and videographers, for example, will usually want to know that information right from the beginning as they may already be booked for your date.
Trust the professionals. Wedding pros have experience gained over countless weddings, so listen to their advice and don't try to second guess them. If a photographer tells you that ten minutes is just not enough time to take twenty family poses after the ceremony, believe it. In the end, however, vendors want your day to be the best it can be and they may have a plan you haven't even thought of so you don't have to give up your wedding dreams.
"What does it cost" should not be your one and only question.It's important to have a general idea of what price range each vendor serves and if they are within your budget. However, price is not the only important thing to consider and you should make it clear when you first contact them that other things are equally important. Let's be very honest here, wedding professionals are people that are very passionate about what they do. Many are true artists that put their heart and soul into their products and services. When the only question is "what does it cost" many feel it belittles the care and talent that they put into their profession. Instead of getting off on the wrong foot, a better way to approach a vendor is to have a list of three or four questions, in addition to price, that shows you really care about and value what they offer.
Don't send one big mass email to every single vendor.Narrow down your list to your top choices and then send them inquiries. Be short and INFORMATIVE. Provide them with your wedding date, your venue, and a little bit about the kind of wedding you're wanting to have.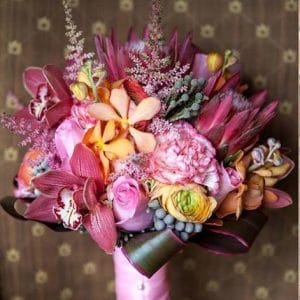 Always be honest and upfront when talking with a vendor especially as it relates to your expectations and your budget. Give them a heads-up about any "unique" circumstance so that there are no surprises on your wedding day.
Be realistic. While negotiating with service professionals is acceptable, you need to respect their offerings and be reasonable about what you can afford. A vendor's pricing often reflects their experience, skill level and the hard and soft costs of doing business. You'll be wasting your time and the vendor's time if you seek out luxury wedding professionals when you're on a DIY wedding budget. In most cases, negotiations will be more successful if you're willing to make certain sacrifices to your vision to get the pricing down. Instead of requesting a discount, ask if there's anything that can be removed from the quote to reduce the price. Alternatively, seek out off-season deals. You may have a better chance at negotiating lower rates on various services in a non-demand season.
Know who you can negotiate with. Don't expect to bargain with an in-demand wedding professional during peak wedding season. Talented vendors who are just starting their business may be more likely to negotiate in order to fill their calendars and build their portfolios. Also keep in mind the type of service being provided. For example, a florist has to order new flowers for each event, making it hard to reduce service expenses.
Watch out for hidden fees!Tax is one of life's inevitable truths, so you need to be prepared for that up front. However, some vendors have fees that most couples don't know to look out for. Many venues, for example, have a non-negotiable service fee and a gratuity added on top of the listed price. It doesn't mean they're dishonest, it simply means you need to ask about any additional fees up front so that you don't get hit with any surprises.
Be true to yourself and your desires.As you progress down the path of planning, a lot of people will be giving you opinions! You'll make a decision, confident in your choice, and then a future sister-in-law or neighbor will suggest something totally different. Trust me when I tell you a lot of people will be giving you "their" advice, and then it makes you question your decisions creating utter chaos. You will never be able to please everybody. It's your wedding! Once you make a decision – it's done.
+1 More – Be courteous. Even if you've decided to go with someone else, please respond back to all vendors and let them know where they stand. If you are just looking for a price, its best to be open about it. It's hard to receive an inquiry from a client who raves about your work and says you're exactly what they're looking for only to never hear back from them again. It's good to remember that the person you're talking to is human and they put a lot of time and effort into their response and their business.
Wedding planning does not have to be so stressful. Learning to ask the right questions will help ensure your wedding comes off without a hitch!