VENUE: Chandler Hill Vineyards
Website: www.chandlerhillvineyards.com
Phone: 636-798-2675
Representative: Becky Dunston (Senior Events Manager)
Email: [email protected]
Facebook: https://www.facebook.com/ChandlerHillVineyards?fref=ts
Twitter: https://twitter.com/ChandlerHillV
Instagram https://instagram.com/chandlerhillv/
Description: Winery, Vineyards, Restaurant, Event Venue, Open Year Round
SPECIFICATIONS:
Venue Type: (Either Banquet, Restaurant, Golf Course CC, Winery, Hotel, Historic Home, Historic Bldg, or other) Winery, Restaurant, Event Venue
Venue Style: (Classic, Traditional, Outdoor w/Gazebo, Gardens, Barn, other) Indoor/Outdoor, Rustic, Tuscan
Total Minimum & Maximum Number of Guests: 250 guests seated for events
Handicap Accessible: (Please detail) Handicap Parking, Restroom facilities, and Ramp on the side of building to access lower deck.
Audio Visual Capabilities: Flat Screen TV's, Microphone, In-house Music System with speakers, wi-fi
On Site Event Coordinator: Becky Dunston & Megan Lewis
Cake Cutting Charge: $2.00 per person
Dance Floor Included: Yes
Decorations Permitted: Yes. Candles have to be in a glass container. No glitter, confetti, or balloons indoors.
What's Included: Tables, Chairs, White linens and napkins, glassware, flatware, and chinaware.
Parking Options: Parking lot in front of winery and lower overflow lot that CHV will shuttle guests to and from the lot to the winery.
If all inclusive – what's included: NA
Ceremony Only Area: Ceremonies are held on our deck or indoors in front of the fireplace.
Outside Area: On our deck overlooking the vineyards
Bridal Prep Area: Bridal Suite upstairs as well as a grooms Suite.
Pet Policy: We allow pets as long as they are on a leash and kept outdoors
Rehearsal Policy: We include a rehearsal to be scheduled with your coordinator 1-2 days prior to your wedding.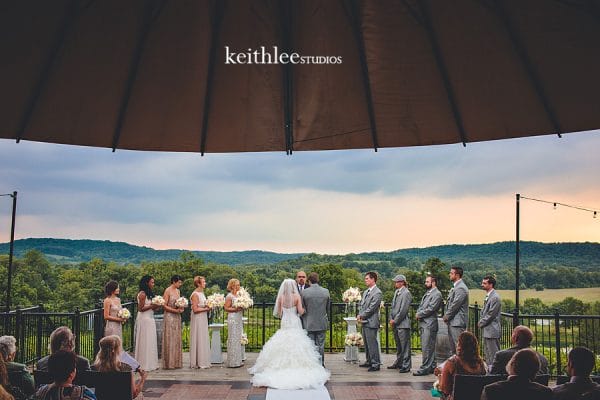 ROOM OPTIONS & PRICES
What rooms are available & what is the price? We rent the entire venue privately and the price varies depending on the time of year and day of the week.
Room Name (Please list all rooms separately) Tasting room, deck, bridal suite, grooms suite.
Rental Price Varies
Maximum Number/Minimum Number of Guests 1-250 guests for a seated event
Ceiling Height Approximately 30 feet
Chandelier(s) One near the bathroom
Room Dimensions 56 ft x 38 ft
Describe Space Open Tasting room that can seat 150 guests with an additional 100 guests seated on the covered patio (heated/fans), large outer deck as well overlooking the vineyards.
FOOD OPTIONS:
In House:
Price Range of Food Service Per/Person: Restaurant $9.00-$14.00 per person.
Catering $33.00-$40.00 per person
Does that price include Basic Liquor Service? No, our bar package is separate from dinner prices
What is the cost to upgrade to a premium bar service? Vineyard Bar $23.50- 25.00 per person Proprietor Bar Package (Upgraded Liquor) $24.50-$26.00 per person
Is there a Food & Beverage Minimum Yes, Saturdays $10,000.00 and Sunday- Fridays $5,500.00
Do you have a Liquor License: Of Course
When is Food Tasting Scheduled: 3-6 months prior to the wedding
Outside Catering:
Are there preferred catering companies? All of our catering is handled in-house. We have our own Chef on staff.
Who? Chandler Hill Vineyards is the only caterer allowed.