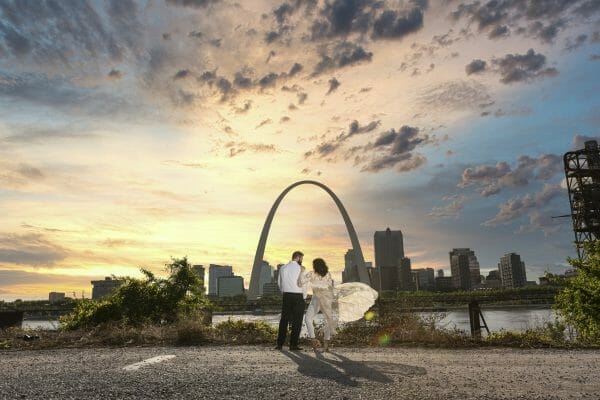 Photo Credit:  Endy Events
If you are a bride who is knee deep in wedding planning, you know it takes and enormous amount of organization.  First, you create a fine-tuned budget, lay out a well-planned timeline, and then you face dozens of other decisions that might add up to difficult questions and dilemmas.
Here are a few questions we recently received from our brides-to-be:
If a friend can't attend, should I still invite them?
That's a sticky one.   An invitation generally means the expectation of a gift, and you don't want people to think they have to give a gift even though they can't attend.  If you still want to send an invitation, add a small note that this invitation is sent just as a keepsake.
Do I really need a Wedding Planner?
The most stressful planning period is the week before the big day.  That's when unforeseen details arise.  Avoid this by hiring a week of or even day of planner.  They can handle last-minute vendor meetings and put out fires so you don't have to.  I highly recommend the peace of mind that comes with hiring a wedding planner.
I have a big wedding party, so is it necessary to purchase an expensive gift for all of them?
Many attendants spend lots of money on flights, attire, and such to be there for your wedding – so it's important to thank your attendants with a tangible gift to show appreciation.  You are not required to match what they spend, but it should convey a sincere gratitude for their time and effort.  And – yes, they ALL deserve a gift.
Can I have my mother walk me down the aisle?
You can have anyone who is significant to you walk you down the aisle.  You can even walk alone or with more than one person
Do I have to visit with ALL my guests?  It's a large group.
The formal receiving line is going away, but you should make an effort to talk with every guest.  Be sure to schedule enough time, after all, they cared enough about you to come to your wedding.  Something I tell many brides, is that an easy way to visit with each one is to personally hand out the wedding favors, and then just add a few personal words of thanks.
How do I deal with guests who ask to bring kids even after we've made it clear they're not invited?
Call or email your guests and explain that the invitation was just for adults only.  It's not fair to other guests if you make an exception.  The flower girl and ring bearer are the only allowable exceptions.
Photo Credit: Patrick Pope Photography
How can I back out of my agreement to be a bridesmaid?
First of all, you need to talk with the bride regarding the situation.  Other than illness, family emergency or work demand, it's not acceptable to back out once you've committed.  Even when you have disagreements with the bride during the wedding planning, you are expected to live up to your commitment.
Does only the Maid of Honor host the bridal shower?
Bridesmaids, Mother of the Bride, Mother of the Groom, Close Friends, Co-Workers – just about anyone can host a bridal shower.
When I invited a single friend,  do I automatically invite a +1?
If you know that your single friend is in a committed relationship then it is the right move to extend the invitation to their partner.  Single friends who are in a more casual relationship (or no relationship) do not need the courtesy of an additional +1 invite.
Do you have a question?  Send it our way, and we will try to help.