Venues in St. Charles County
To See DETAILED CONTACT INFORMATION PLEAE GO TO BOTTOM ON PAGE
All Occasion Catering & Banquet Center
Ameristar Casino Resort
Augusta Winery
Balducci Vineyards
Bear Creek Golf Club
Blanchette Park Memorial Bldg.
Boemmelsick Meeting Room

Bogey Hills Country Club
Chandler Hill Vineyard
Christy Banquet Center 
Defiance Ridge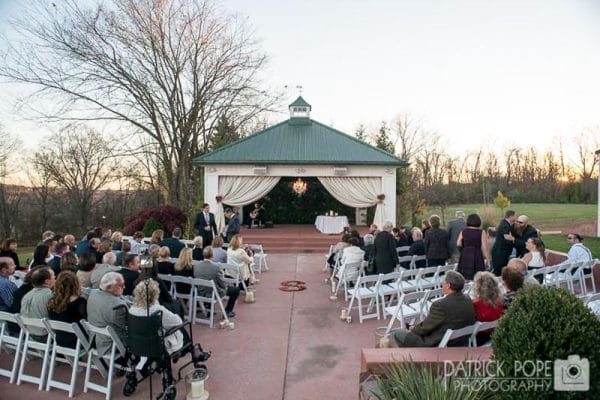 Fast Lane Classic Cars
Foundry Art Center 
Glenmark Farms
Good News Brewing Co.
Grand Opera House
Klondike Meeting Room
Krekel Civic Center
LaBelle Coeur
Lake Forest Golf & Country Club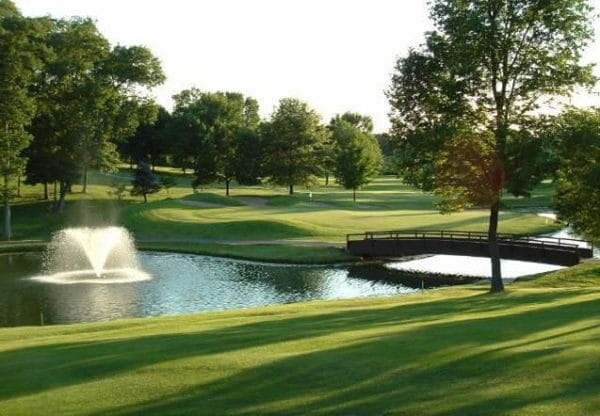 Limelight Events
Links at Dardenne, The
Lions Chapel of St. Charles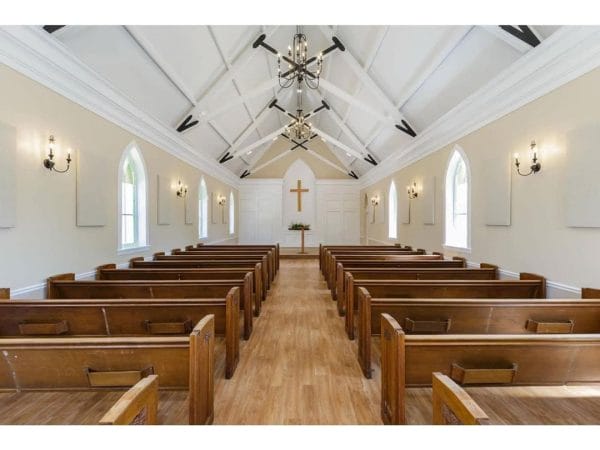 Loft Banquet Center
Marry Me Cottage
Missouri Bluffs Golf Club
Montelle Winery
Mount Pleasant Estate Winery
New Town Event Planning
O'Day Lodge of O'Fallon Missouri
Old Hickory Golf Club
Old Stone Chapel
Persimmon Woods Golf Club
Pezold Banquet Center
Piazza Messina
Progress Park Recreation Center of Wentzville
Public School House
Quail Ridge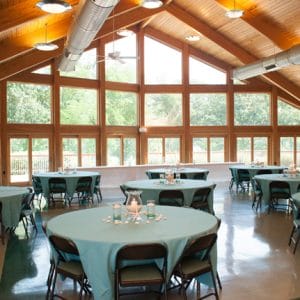 Rack House Kitchen Wine & Whiskey, The
St. Charles Convention Center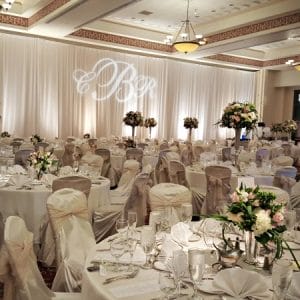 St. Peter's Cultural Art Centre
Stone House of St. Charles
Sugar Creek Winery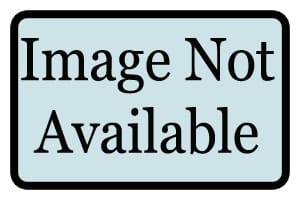 Sunflower Hill Farm
Trigg Banquet Center
Trio Banquet Center
Tuscany Gallery and Events  
Tuscany Landing
Valley Farms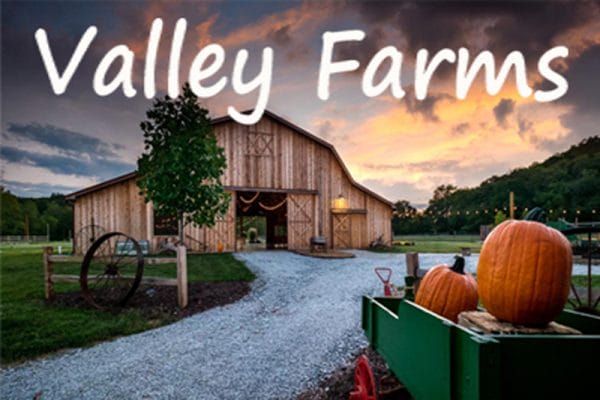 Water's Edge Banquet Center of St. Peters
Webster Park Community Bldg. of St. Charles
Whapelhorst Park - George Gould Bldg.
Whitmoor Country Club

Winghaven Country Club
Name
Email Address
Post Address
HomePage
All Occasion Catering & Banquet Center
[email protected]
111 Compass Point, St. Charles, MO, 63301
www.alloccasionbanquetcenter.com
Ameristar Casino Resort Spa
One Ameristar Blvd., St. Charles, Missouri, 63301
http://www.ameristarstcharles.com
Augusta Winery
[email protected]
5601 High Street, POB 8, Augusta, MO, 63332
www.augustawinery.com
Balducci Vineyards
[email protected]
Augusta, MO, 63332
https://balduccivineyards.com/
Bear Creek Golf Club
[email protected]
158 Bear Creek Dr., Wentzville, MO, 63385
www.bearcreekgolf.com
Blanchette Park Memorial Building
1900 W. Randolph St., St. Charles, Missouri, 636-949-3372
http://stcharlesparks.com/facilities
Bogey Hills Country Club
[email protected]
1120 Country Club Rd., St. Charles, MO, 63303
www.bogeyhillscc.com
Broemmelsick Meeting Room
1795 Highway DD, Defiance, MO, 63341
https://www.sccmo.org/617/Broemmelsiek-Park
Chandler Hill Vineyards
[email protected]
[email protected]
596 Defiance Road, Defiance, MO, 63341
www.chandlerhillvineyards.com
Christy Banquet Center - O'Fallon, MO
[email protected]
9000 Veterans Memorial Blvd., O'Fallon, MO, 63366
www.thechristy.com
Defiance Ridge Vineyards
[email protected]
[email protected]
2711 S Highway 94, Defiance, MO, 63341
www.DefianceRidge.com
Fast Lane Classic Cars
[email protected]
[email protected]
427 Littlel Hills Ind. Blvd., St. Charles, MO, 63301
http://www.fastlaneclassiccars.com
Foundry Art Center
[email protected]
[email protected]
520 N. Main Center, St. Charles, Missouri, 63301
http://www.foundryartcentre.org/
Glenmark Farms
[email protected]
3500 HEMPSTEAD ST., St. Charles, MO, 63301
www.glenmarkfarms.com
Good News Brewing Company
[email protected]
2886 S. Missouri 94, Defiance, Missouri, 63341
330 Sonderon, O'Fallon, MO, 63366
111 N. Main Street, O'Fallon, Missouuri, 63366
www.goodnewsbrewing.com
Grand Opera House
[email protected]
311 N.. Main, St. Charles, MO, 63301
www.ohbanquets.com
Klondike Meeting Facility
Krekel Civic Center
305 Civic Park Dr., O'Fallon, Missouri
http://www.ofallon.mo.us
La Belle Coeur
1115 S. Main St., St. Charles, MO, 63301
http://[email protected]
Lake Forest Golf and Country Club
[email protected]
300 Yard Drive, Lake St. Louis, MO, 63367
Limelight Events
[email protected]
221 Spencer Road, Suite C, St. Peters, MO, 63376
http://meetatlimelight.com
Links at Dardenne, The
[email protected]
7000 Brassel Dr., O'Fallon, MO, 63368
www.linksatdardenne.com
Lions Chapel of St. Charles
[email protected]
520 N. Benton, St. Charles, MO, 63301
www.thelionschapelofstcharles.org
Loft  Banquet Center, The
[email protected]
18 N. Central Drive, Suite A, O'Fallon, Missouri, 63366
http://www.theloftofallon.com
Marry Me Cottage
[email protected]
9036 Veterans Memorial Pkwy., O'Fallon, MO, 63366
www.marrymecottage.com
Missouri Bluffs Golf Club
[email protected]
#18 Missouri Research Park Circle, St. Charles, MO, 63304
www.mobluffs.com
Montelle Winery
[email protected]
201 Montelle Drive, Augusta, MO, 63332
www.montelle.com
Mount Pleasant Estates Winery
[email protected]
5634 High Street, Augusta, MO, 63332
www.mountpleasant.com
New Town Event Planning
[email protected]
3420 Civic Circle, St. Charles, MO, 63301
www.newtowneventplanning.com
O'Day Lodge of O'Fallon, Missouri
http://
Old Hickory Golf Club
[email protected]
1 Dye Club Dr., St. Peters, MO, 63304
www.oldhickorygc.com
Old Stone Chapel
1106 S. Main Street, St. Charles, Missouri, 63301
http://hearteventsstl.com
Persimmon Woods Golf Club
[email protected]
6401 Weldon Spring Road, Weldon Spring, MO, 63304
www.pwgolf.com
Pezold Banquet Center
[email protected]
St. Peters, MO, 63376
www.PezoldBanquetCenter.com
PFEM Events
[email protected]
115 McMenamy Rd, St Peters, Missouri, United States, 63376
https://www.pfemevents.com/weddings-events
Piazza Messina
[email protected]
5635 State High N, Cottleville, MO, 63304
russosgourmet.com/venues/piazza-messina
Progress Park Recreation Center of Wentzville
[email protected]
968 Meyer Road, Wentzville, Missouri, 63385
http://wentzvillemo.org
Public School House
[email protected]
5546 Chestnut St., Cottleville, Missouri, 63304
http://publicschoolhouse.com
Quail Ridge/St. Charles County Parks
[email protected]
Wentzville, MO, 63385
http://parks.sccmo.org/parks  Talk with Laura636-949-7538
Rack House Kitchen Wine Whiskey, The
[email protected]erackhousekww.com
5065 State Highway N, Cottleville, MO, 63304
www.therackhousekww.com
St. Charles Convention Center
[email protected]
One Convention Center Plaza, St. Charles, MO, 63303
www.stcharlesconventioncenter.com/weddings
St. Peter's Cultural Art Centre
[email protected]
1 St. Peters Art Centre Blvd., St. Peters, Missouri, 63376
http://stpetersmo.net
Stone House of St. Charles
[email protected]
4401 McClay Road, St. Charles, MO, 63304
www.shofsc.com
Sugar Creek Winery
[email protected]
125 Boone County Lane, Defiance, MO, 63341
http://www.sugarcreekwines.com
Sunflower Hill Farm
[email protected]
245 Terry Road, Augusta, MO, 63332
www.sunflowerhillfarm.com
Trigg Banquet Center
[email protected]
300 O'Fallon Plaza, O'Fallon, MO, 63366
www.triggbanquetcenter.com
Trio Banquet Center & Rental
[email protected]
2021 Golfway Dr., St. Charles, Missouri
http://
Tuscany Gallery
http://www.TuscanyGalleryandEvents.com
Tuscany Landing LLC
[email protected]
http://tuscanylanding.com
Valley Farms Wedding & Event Venue
[email protected]
1125 Dietrich Road, Foristell, MO, 63348
www.valleyfarms.info
Water's Edge Banquet Center
[email protected]
St. Peter's Golf Club, 200 Salt Lick Road, St. Peters, Missouri, 63376
http://stpetersmo.net/watersedge
Webster Park Community Bldg of St. Charles
2201 S. River Road, St. Charles, Missouri, 63303
http://stcharlesparks.com
Whapelhorst Park of St. Charles (George Gould Community Building)
1975 Muegge Road, St. Charles, Missouri, 63303
https://www.stcharlesparks.com
Whitmoor Country Club
[email protected]
1100 Whitmoor Dr., Weldon Springs, MO, 63304
https://www.whitmoorgolf.com/weddings-receptions/
Winghaven Country Club
[email protected]
7777 WingHaven Blvd., O'Fallon, MO, 63368
www.winghavencc.com
Can't Find the Right Venue - Check the Other Venues by Area
Areas are defined by ZIP CODES 
St. Louis City:  63101-63104, 63106-63113, 63115, 63116, 63118, 63120, 63139, 63147
St. Louis South:  63119, 63122- 63123, 63125, 63126-63129
St. Louis North:  63031, 63033-63034, 63042, 63044-63045, 63074, 63114, 63121, 63133-63138, 63140, 63145
St. Charles County: 63301, 63303-63304, 63332, 63368, 63341, 63348, 63365-68, 63376, 63385-86
St. Louis Midtown:  63043, 63119, 63122, 63124,63105, 63117, 63130-63132, 63141, 63143, 63144, 63146
St. Louis West:  63005, 63011, 63017, 63021, 63025, 63026, 63038, 63040, 63069. 63088, Robertsville 63072
Lincoln County: 63343-44, 63347, 63349, 63362, 63369, 63377, 63379, 63381, 63389, 63390, 
Jefferson County:  63010, 63012, 63015-16, 63019-20, 63023, 63028, 63048, 63050, 63051-53 63065-66, 63070,  63087, 63627
Warren County:  63383, 63380, 63342, 63351, 63357, 65041
Franklin County: 63013-15, 63037, 63039, 63041, 63055-56, 63060-61, 63068-69, 63072-73, 63077, 63079-80, 62084, 63089, 63090
Missouri Other – All other zips 
Illinois – All zips