FREE SEMINARS
As a new bride-to-be are you ready to plan your wedding?  At our first Wedding Expo of the year (Jan. 7th and Jan. 8th) you can receive plenty of help with our 16 FREE Seminars on all things wedding!  These are smaller groups of brides, like you, who will meet in breakout rooms with experts in their field.  Over the next few days in our Facebook Posts (www.Facebook.com/BrideSTL) we will share more information about each of these very special seminars designed to help you plan the most amazing day ever.  When you purchase your ticket for our 2 DAY January 7th and January 8th WEDDING EXPO, you sign up for the  seminars of your choice.  Seats are limited, so be sure to sign up early.
The list of ALL seminars is posted below, and you can also visit our website, BrideStLouis.com for more information about the Wedding Expo as it becomes available.
EXTRA BONUS:  Many of the SEMINAR LEADERS have a special SEMINAR PRIZE when you attend their event.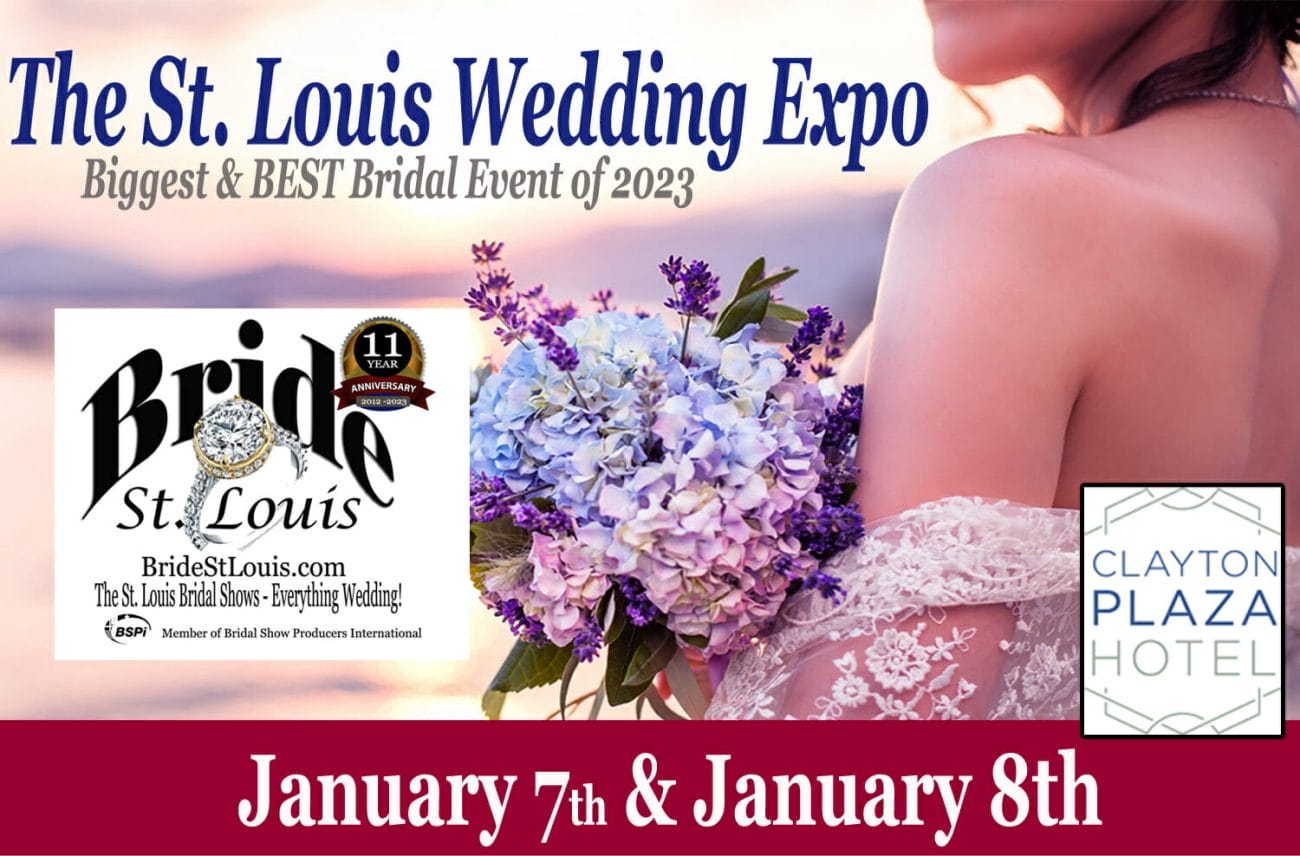 BrideStLouis.com
is the largest, most comprehensive and complete online wedding resource for the bridal community in the Midwest. We specialize in helping all brides and grooms plan their most amazing wedding ever!
Our Wedding Expos are awesome - but we offer MORE than just shows!  Our web site lists our PREFERRED WEDDING VENDORS that you can rely on for superior performance and reliability! They have been vetted by us over a number of years, and that gives you PEACE of MIND - you can depend on these vendors. By using our Preferred Wedding Vendors you can relax with STRESS FREE Wedding Planning!  Plus our site links directly to them.
And there's more. Educational Blog Posts on over 40 different Wedding Topics. You'll find answers to all your questions and assistance of all details of putting together your perfect wedding.
Let BrideStLouis.com help you with EVERYTHING WEDDING!